Ecopia AI Wins the 2021 Most Disruptive Technology Award
Maps have been a vital form of technology for millennia. Any innovation that improves the quality of maps has a cascading effect for individuals, businesses, and governments trying to navigate, understand, and explain the world. Whenever someone finds a way to improve on the scope or quality of maps, the impacts ripple across myriad industries and communities.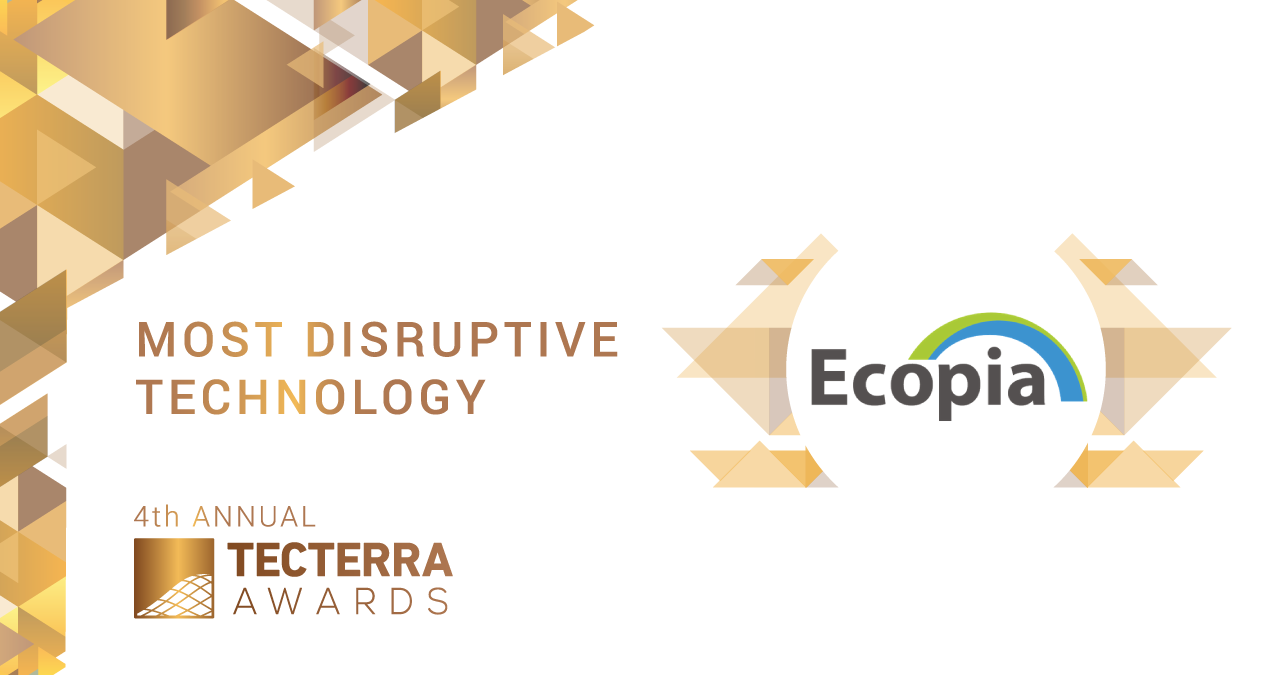 Ecopia AI, a Toronto-based start-up and the 2021 winner of TECTERRA's Most Disruptive Technology Award, is on the vanguard of a new generation of digital maps. The name of the company is a portmanteau of the words "ecological" and "utopia," which speaks to the potential of the company's unique high-definition maps to address some of the most pressing challenges of our time. "It was a great feeling to win this award because it's a vote of confidence," said Harneet Singh, director of marketing for Ecopia. "It's a testament to the fact that we're on the right track."
The goal is simple, but ambitious: create a digital version of Earth. "We're trying to represent all the physical features that you see in the world, that is roads, buildings, sidewalks, driveways, parks, pools, even trees—trying to replicate that digitally," Singh said. Ecopia has generated a digital twin of the United States, Australia, Italy, every country of sub-Saharan Africa, and large swaths of dozens of other nations. "So that's a pretty big milestone to say we've mapped almost 100 countries and 40 million sq. km.," Singh said.
Yuanming Shu, co-founder and CEO of Ecopia, was a Ph.D. student at the University of Waterloo in 2013 when he first had the idea to apply artificial intelligence to interpret geospatial imagery. Billions of high-resolution images of the Earth are generated every day by satellites, airplanes, cars, and mobile devices. This massive volume of data outstrips the capacity of people to manually measure and identify buildings, transportation infrastructure, and various other land cover features, in a timely manner. By the time a team of GIS professionals completed annotating a large-scale digital map, it would already be outdated as both the built and natural environments are in constant flux in the 21st century.
Ecopia's AI system can detect, identify, and annotate an increasing number of features, both manmade and natural, at an accuracy level of 95 per cent or greater. The digital maps are regularly updated, and the AI system gets smarter and smarter the more imagery it processes. In 2016, Ecopia created a digital map of Australia, which covered 7.7 million sq. km. and 16.5 million building footprints, from satellite imagery for a public sector agency called Geoscape. In 2018, again over a span of just six months, the AI system mapped 169 million building footprints, 10 times the number in Australia, over eight million sq. km. of the United States. The next major project was in 2020 in Africa. With support from the Bill and Melinda Gates Foundation and Sustainable Development Technology Canada, Ecopia mapped all the buildings and roads in sub-Saharan Africa.
Information-rich, high-definition digital maps have manifold applications. The digital twin of sub-Saharan Africa is utilized to improve healthcare delivery, road infrastructure and nature and wildlife conservation. Ecopia has generated maps with advanced transportation layers that include bike lanes, medians, crosswalks, sidewalks, curbs, and driveways. The City of Toronto is using maps from Ecopia to test the rollout of autonomous vehicles. The National Oceanic and Atmospheric Administration are using a different set of maps to monitor coastal changes across the United States. Insurance companies, telecommunications firms, municipalities, and a variety of government agencies are all empowered to make better planning and operational decisions with maps that include up-to-date, accurate, and comprehensive information.
As the AI system has become smarter and faster, Ecopia made the leap from two to three-dimensions. "We will map every building, road and tree in the United States in 3D, plus all the other 2D features we already do," Singh said. Emergency response systems, such as 911 dispatchers, are one potential application for this new iteration. "That is going to be a really cool implementation," Singh said. Emergency dispatchers in rural areas in the US do not have the same level of funding as their urban counterparts. Not only that, but a single address in the countryside can include more than a dozen buildings, which further complicates emergency response. Three-dimensional maps from Ecopia could help dispatchers connect people in distress with the help they need faster and more efficiently. Singh also described how augmented reality and virtual reality will fit seamlessly into Ecopia's maps as those technologies mature. "Not only can you see a building from the outside, but you will also be able to see it from the inside," he said.
So far on their quest to digitize the planet, Ecopia has mapped 40 million sq. km. The Earth's surface is about 510 million sq. km. in total, but only a third of that area is land—the rest is water. From the day Shu first got the idea to start the company back in 2013 to today, only eight years later, Ecopia has already digitized an area equivalent to 30 per cent of the land mass on Earth.