At TECTERRA, we pride ourselves on our easy and timely application process to receive funding through our programs. We believe in continuous improvement, so we've worked hard over the last several months to develop the TECTERRA Client Portal to automate and streamline the application process even further.
The portal is a secure web-based, custom-built platform that provides candidates with direct access to their funding applications. The portal will help our team – and yours – have access to the most up-to-date version of these important documents.
We've customized the entire portal experience; therefore, we'll release features in three phases.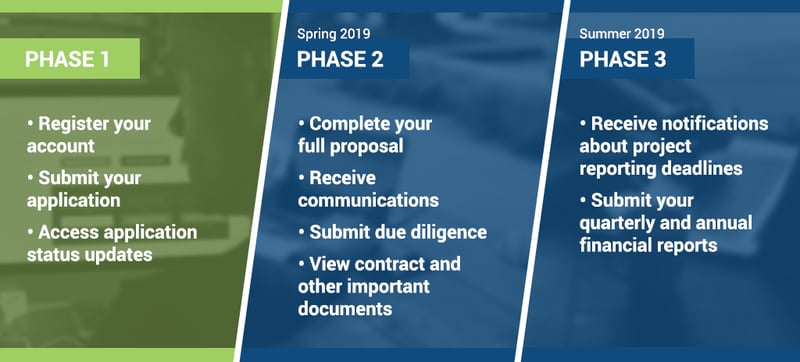 The TECTERRA Client Portal is ready for your finding application! Create an account and submit prior to the April 11, 2019 deadline for consideration in the next round of funding.
Remember: Its never too early to reach out. Applicants who engage with us in the early stages of writing their application are more likely to get approved.