In a rapidly changing and fast-paced world of doing business, the Internet of Things has become a critical component for companies to ride the wave of progress.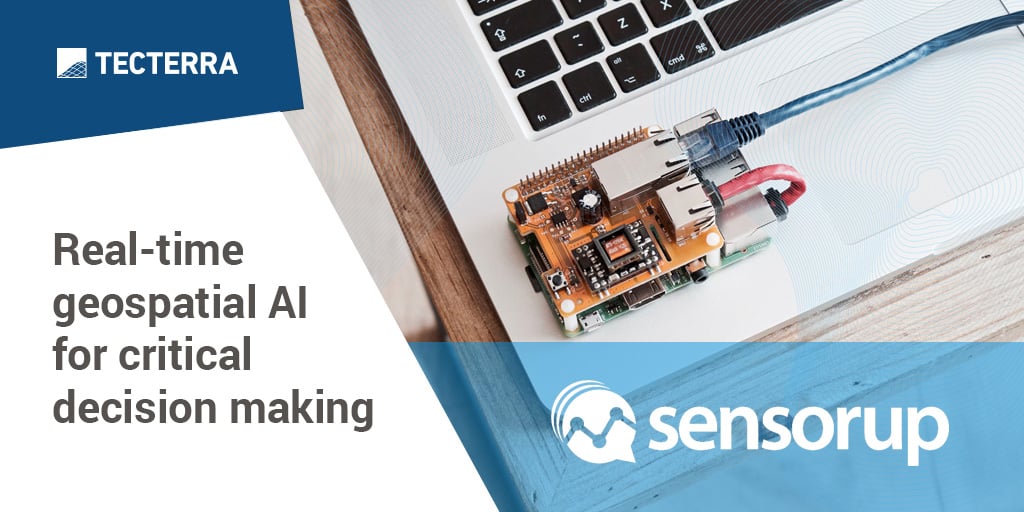 Calgary-based SensorUp provides a geospatial movement intelligence platform to enhance safety and operational efficiency for workforces with complex physical operations. SensorUp offers real-time geospatial AI that identifies operational inefficiencies and simplifies critical decision making.
"Any device that transmits a location, time and information about that device, gets transmitted over the Internet of Things and then our software measures that and makes it available in geospatial terms," says Geoff Mair, CEO of SensorUp.
"As an example, we're able to display an oil and gas company's equipment and people on a map at a very micro level so we can see what's going on within a building. At the macro level, we can see what's going on at their various production facilities across the country. Basically it's the measurement of things."
The company, which was founded in 2014, also has an office in Vancouver. It has 17 employees today.
Mair says geospatial professor Dr. Steve Liang, from the University of Calgary, started the company as a research and development company in the IoT space.
"The team were doing R&D projects for companies who were looking at IoT and wanted to do R&D," he says. "they did some really great work for larger organizations including the Department of Homeland Security. Working with the Department of Homeland Security Dr. Liang developed a data standard with the Open Geospatial Consortium and the standard's called the SensorThings Standard.
"It's a data standard for how IoT devices can communicate their data in a standardized format. Based on that, he then developed software as part of his R&D program and then about a year and a half ago in 2018 Vanedge Capital invested $2 million into the company and with that money we took the technology that got developed from all that R&D and built it into a full suite of products based on the SensorThings Standard – but really going far beyond that."
Mair says the company sells to first responders and public safety which is a big area for SensorUp. It is now selling into the mining, oil and gas industries quite successfully, as well as companies are looking for operational efficiencies and seeing what's going on in their real-time operations.
The third market SensorUp is selling into quite heavily is transportation and logistics. In that space, it works with Canadian partner, Cando Rail Services, which private labels SensorUp's software and sells it to industrial shippers who are moving things like potash and ore.
"We just developed the next version of our product, SensorUp 2.0. We're selling directly into those markets and our goal is to scale the business up and focus heavily on geospatial movement intelligence – combining Internet of Things data with the latest technology in artificial intelligence to make better decisions about movement within an organization. Companies can make better predictions using artificial intelligence around how the things in your business will move and how you can make them move more efficiently."
Mair says the company sells all across North America today but plans to go beyond that region in the future.
"Right now we're doing a lot of direct selling but our goal is to scale the business and work with larger partners in each of our markets so that we can distribute our software faster," he says.
Mair says the company continues to raise Series A financing of $5 million to scale the company - to use that capital to invest in the technology to go to the market and its partnerships.
"I actually was with Vanedge Capital previously and I did about a two-year stint there. I made the investment into SensorUp and I liked the company so much that I left the venture capital business to go back to my roots of leading startup technology companies. And I'm really glad I did because it's a blast and I think there's a ton of potential for this company," says Mair.