Written by Gary Zhang, CEO of MRF Geosystems:
In 1998, MRF's revenue was mainly from GIS software licenses. While we felt like winning a gold medal every time we sold a license, we were frustrated that the volume of software sales was not high. A typical project was less than $50,000, even with some software customization.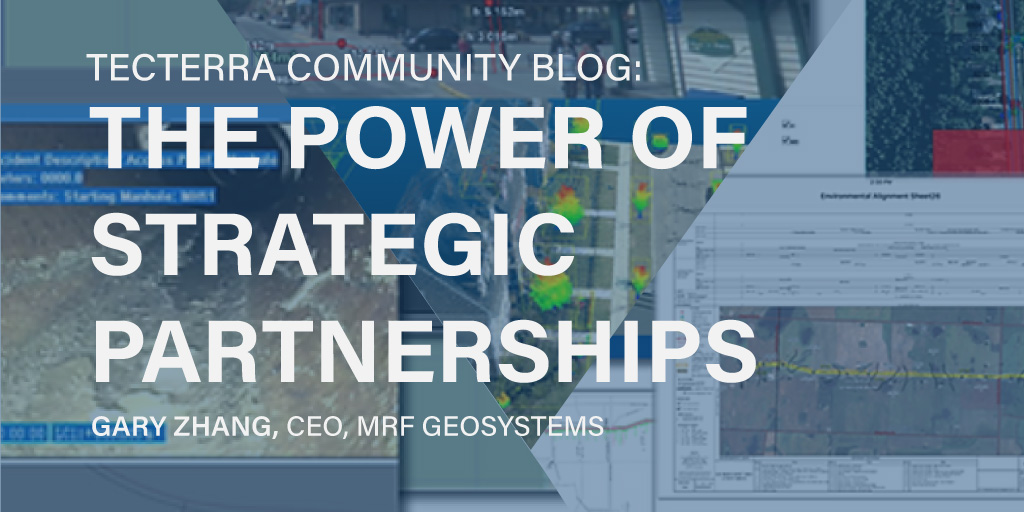 We wanted to venture into project services; we found a web-based land record retrieval project from Orange County, California. The project required the development of a GIS website and the conversion of about 280,000 land records such as parcel maps, records of survey, and track maps from paper to digital.
We estimated the project price to be about US$600,000. While we did not see any technical difficulty in completing this project, we were worried that Orange County may have concerns about MRF's financial strength to successfully deliver the project. Writing a proposal for such a big project took a lot of effort. It would have been a great pity if we could not win it due to our weak financial position.
MRF talked with the major banks and got nowhere. We then found Canadian Commercial Corporation or the CCC. The CCC is a federal Crown corporation with a mandate to support Canadian businesses in exporting Canadian goods and services. The CCC reviewed our proposal and our pricing and was comfortable supporting MRF. The CCC provided a letter of guarantee. If MRF could not complete the project, CCC will find another firm to complete the project. CCC charged MRF about 1% of the projected revenue for its guarantee and required me to personally cover the first $80,000 loss if the project fails.
With the support of the CCC, MRF's proposal was selected for the project by Orange County. Without CCC's guarantee, Orange County notified us they would have passed on our selection. This project paved the way for MRF to win similar projects from Los Angeles and San Diego County. Our piece of advice for other start-ups or small companies is to be strategic and choose strong partnerships with larger companies when looking to break into new markets and win big projects. If we had stopped working on this opportunity at talking to large banks, we would have never been able to break into new opportunities that have pushed MRF to be where we are today.
---


Do you have a story you want to share with our TECTERRA Community? Click here to join our technology leaders list!