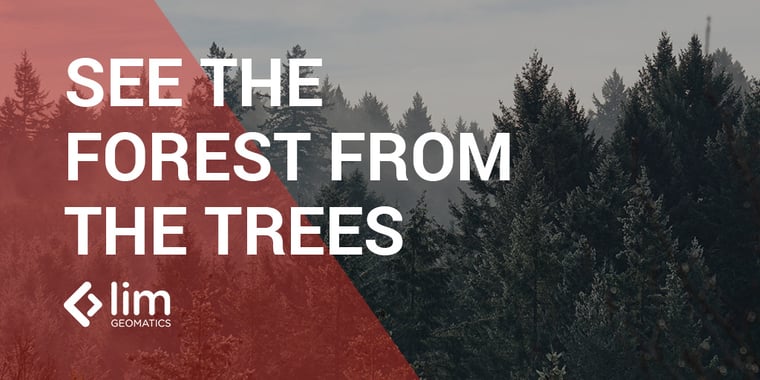 Winner of Tecterra's 2019 Company of the Year award, Lim Geomatics helps the natural resources sector unlock the power of spatial data by leveraging best practices in GIS, remote sensing, IT and user experience. The company was recognized for its leadership role in the geospatial vertical and for its development of digital tools that are transforming the natural resources sector.
Founded in 2006, Lim Geomatics got its start by using LiDAR to enhance forest inventory practices, and over the last 13 years has evolved to produce software that not only solves technology problems but business problems as well. Its clients are equipped to engage in much more effective and precise stewardship of natural resources around the planet.
For example, the places in which heavy forestry machinery operates is often beyond cellular range. Lim Geomatics has developed technology that allows that machinery to send operations and tracking data to a server at the end of a day or a shift; managers get this info in real time and—thanks to easy-to-use interfaces—can make their analysis, judge progress, formulate next steps, and identify potential efficiencies and areas of improvement.
In the future, the company will be developing different ways to interact with datasets, using VR, AR, and intuitive interfaces.
People use geospatial info every day—just think of Google maps or Uber. Lim Geomatics is bringing such simple, easy data presentation to industrial applications, so that companies and government agencies can dive into complex data and start to make sense—and use—of it.
For more information, visit: www.limgeomatics.com