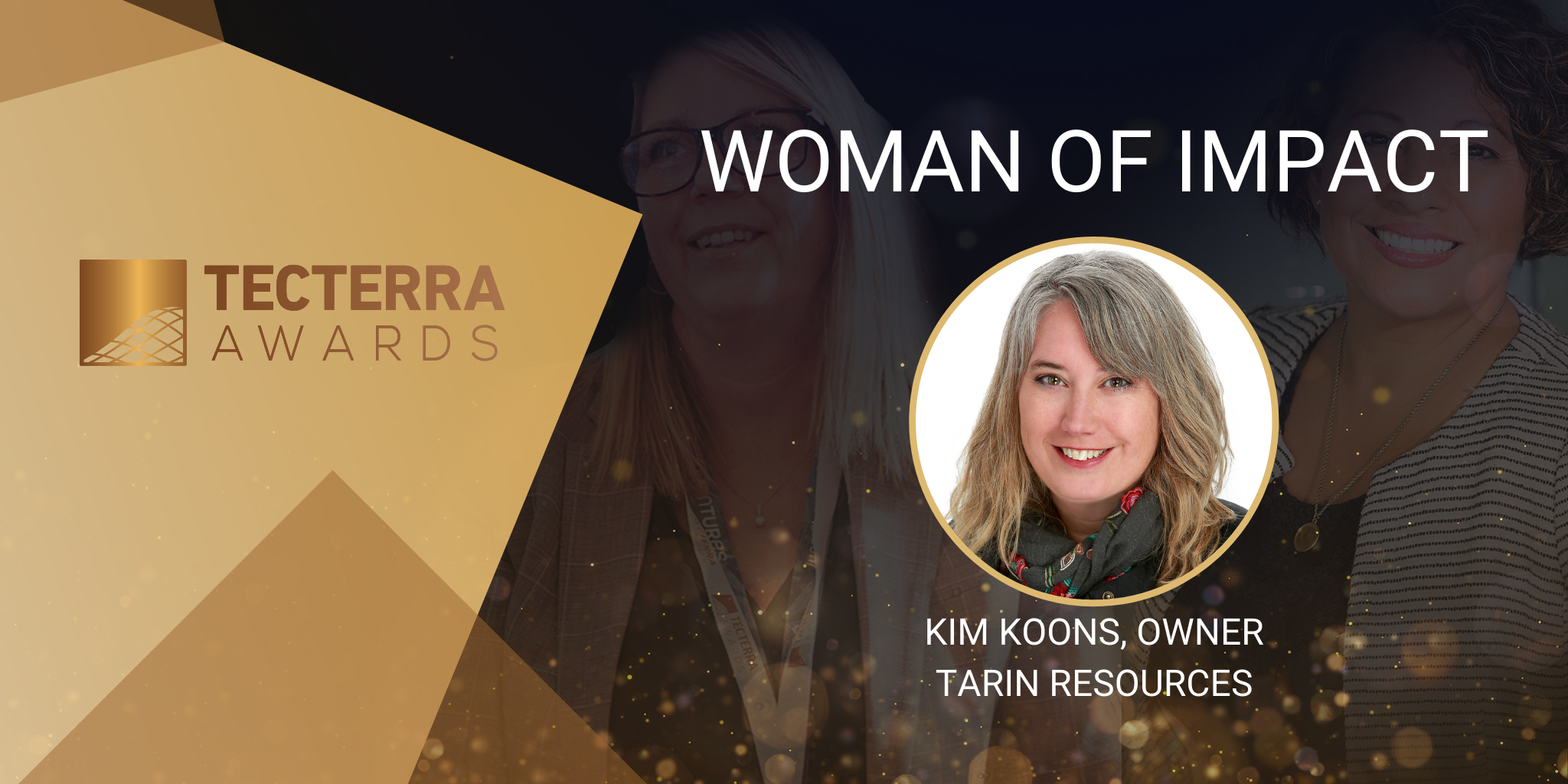 Kim is a business owner, technology expert and mentor; her work on capstone projects, fostering innovation through strategic alliances, and supporting students entering the field shows unparalleled leadership in the geospatial community. Kim Koons is the owner of Tarin Resources, a company that provides access, analysis, and custom solutions utilizing their comprehensive aerial imagery and LiDAR database.
Kim started with the company in 2003, became its General Manager in 2015 and purchased it in 2017. Kim surprisingly ended up in the field because of her love of photography. "When I started university, I enrolled in the Bachelor of Education program and I hated my physical geography course – so much so that I failed it. A few years later I decided to try an aerial photography class because it had the word "photography" in the name and I never looked back!" During her career, she has worked with photogrammetric shops, aerial photo companies and has taught GIS (Geographic Information System) and photogrammetry at SAIT.
Kim has built a culture at Tarin that consists of hard work, fair pay, equal opportunity, flexibility, openness, innovation, ideas, respect, leadership, and support. Tarin employs a team of individuals all working towards a common goal and has expanded from 2 to 6 team members since 2015. In addition, Tarin has grown from supplying basic geospatial data to include geographic information systems (GIS) and custom mapping services with great success.
Tarin staff prides itself on the personal relationships they have with all their clients, believing that its greatest strengths come from these relationships and the strong community that has been built around it. By providing expert knowledge regarding data and technology, Tarin allows its clients the freedom to be successful by utilizing the best data and services available with one phone call.
"Tarin knows everything that's going on as far as collection of geospatial data in Western Canada. Our clients call us every time they start a new project - whether that be building a new road or doing an investigation as to where a fire may have started."
Kim said winning the TECTERRA Award was not something she expected or something that she is used to. "It comes as a surprise and I find it a little bit awkward to be honest. This is new for me. Running a business is new for me. Winning this award is just kind of giving me that kind of feedback that I'm doing it right. I really believe in everybody being part of the solution here. All my employees have total autonomy, so I guess this award is really for all of us."
Kim has been on the forefront of project-based work styles for a few years and the transition to work-from-home in light of the covid pandemic has been very easy for the team. Now that everything has changed, she's made a point to try to think out of the box. "We have a luxury to try out new things right now, and I have the time to focus on figuring my management style and how I want to be as a businesswoman in today's world. Do I want to follow my male predecessors and do it the way they've always done it, or invest some time into doing it my way?"
Tarin continues to be a leader in Western Canada and strongly believes that all industries would benefit from the use geospatial data and technology and that through continued research, development and collaboration our industry will be a key player in the pursuit of a more sustainable and inclusive global economy.
Kim truly embodies the forward-thinking mindset of the women who are making an impact in the geospatial sector, and this is why we celebrate them via the TECTERRA Awards. Learn more about Kim, Tarin, and the team here.