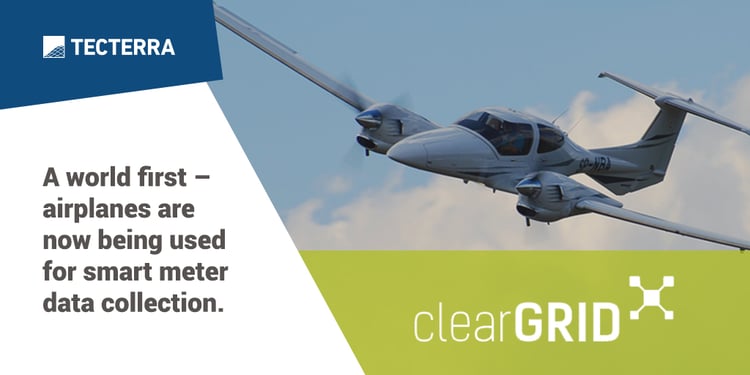 Calgary-based clearGRID is enabling fast, accurate, and economic smart meter reading for the gas, water, and electric industries with its aeroRead technology that is capturing readings in a single pass.
And the company is set to grow into the U.S. and worldwide as well as expand the industries it can service.

Ellen Christopherson, CEO of the company, says clearGRID provides aerial data collection analysis for utility companies.

"In a nutshell that means we can do things like fly over and collect smart meter readings for gas, water and electric. We can collect that from an airplane. We process that and deliver it to utilities for use in their billing cycles," says Christopherson.

"Smart meters are outfitted with a radio frequency transmitter and we have technology on our aircrafts and we can (monitor) what the meters are transmitting. They transmit their consumption data.

"This is a world first. No one's ever been able to do what we've accomplished."

The company was incorporated in 2015. Its headquarters are in Springbank just outside of Calgary but it also has a secondary base in Villeneuve which is just outside of Edmonton.

Today, the company has about 30 employees.

"We're currently operating in Alberta and starting up in Ontario. We are really actively pursuing the U.S. this year - growth into the U.S. - and we've had interest worldwide actually. There's been interest in places like Mexico, France, Qatar," says Christopherson.

"We collect data for almost 1.3 million meters per month."

Christopherson started flying when she was 16 years old. At university, she studied mechanical engineering and then did a Master's in sustainable energy engineering. She worked in Europe for a few years in the utility industry before coming back to Canada to start her own business using drones for data collection at that time.

"Along the way, that background was the right fit for taking on this project. The original inventor of it had tested the technology and needed someone to come help scale it. That's where my background was a good fit and I came in and brought in an aviation team, an engineering team, a business team and the goal is to scale it internationally," she says.

The company currently has half a dozen planes - using smaller single and twin engine planes to collect data. She says the fleet will grow as the company grows.

"The potential for utilities - any utility that's using smart meters - there's typically a fit and really the technology also allows us to grow into other areas. We can outfit this technology onto various centres and collect the reads," adds Christopherson.

"We can branch out into areas where you collect pressure readings, temperature readings, flow readings. All that kind of stuff is on the table now."

Part of the company's growth plan is to look at how it can be used in other industries, particularly the oil and gas industry, specifically for pipeline operators.

"Really in helping them and giving them different tools. They don't have to walk the line all the time. They can collect information (using clearGRID technology) allowing them to collect critical infrastructure information on a regular basis without putting anyone at risk," she says.

With smart meters, day-to-day meter readings are possible. aeroRead captures more than a months' worth of data every month, removing all the guesswork out of a company's billing and aeroRead complies with industry standards for meter reading, providing the utility company with data in a format suitable for direct input into their billing system.

Christopherson says conventional meter data collection is costly due to high labour costs, increasing gas prices, and carbon taxes; it can pollute the environment; and it can be a huge liability.

The GPS coordinates of all meters in a utility company's system are sent to clearGRID's dispatch centre where those locations are checked and a flight plan is uploaded to an aircraft. An aircraft, furnished with specialized equipment flies over an area and can read the meter from the air; there is no need for access to the premises or to even drive near it. Meter data collection occurs for multiple utilities in the same flight, thereby increasing the efficiency of collection. Meter data is transmitted to the dispatch centre from the aircraft where quality control is performed. clearGRID provides an overview and analysis of the collection status of each meter. Meter data is sent to each utility, formatted for their billing system.